Vlastimil Beránek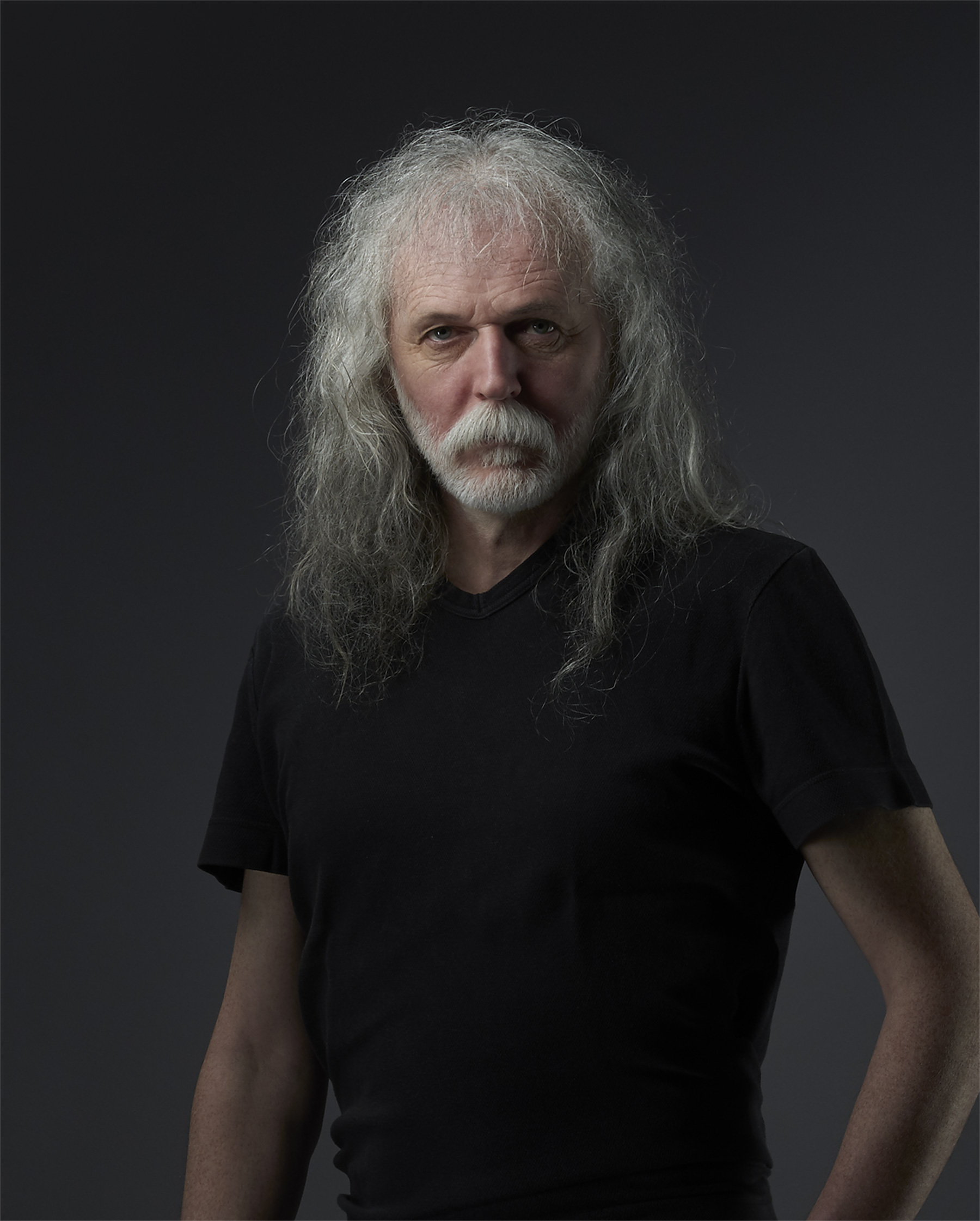 Vlastimil Beránek
Born / 1960, Nové Město na Moravě, the Czech Republic
Studies / 1976 – 1979, Specialized School of Decorative Arts, Brno, prof. Ladislav Martínek
1983 – 1989, Academy of Applied Arts, Prague, ­prof. Stanislav Libenský

Vlastimil Beránek represents the third generation of the Beránek family of glassmakers which made history of the Czech glass in the 1940s as they established the glassworks in Škrdlovice. Throughout its history, this glassworks has become synonymous with modern-day hot-shaped glass. He was in charge of the glassworks himself from 1992 to 2008.
In terms of his creative ambitions, though, Vlastimil Beránek is mainly a sculptor, the creator of bulky sculptures made of glass melted in the mould. He graduated from the studio headed by professor Stanislav Libenský at Prague´s Academy of Applied Arts. It was here where a foundation of his today´s artistic expression, which is characterized by a rigorous elementary form, has been laid.
Earlier in his glass-making career, there was a marked inclination towards monumental objects with the employment of sober architectural form interplay. They were almost exclusively single-view objects, statical fragments of structures or some sorts of "mute symbolic milestones".
Yet soon enough the expression of Beránek´s glass sculptures dramatically changed. A ceaslessly transforming dynamic curve has become their defining expressional element. Studio glass sculptures dating from this creative stage are typically coiled around into helices, form closed-circuit trajectories void of beginnings and ends, they turn inside out in vortices that pass into the tranquility of voluminous masses. They seem to bear the reflections of the limitless actions in the universe. Their expression creates a feeling that we are witnessing dramatically pulsing flows of energy. Simultaneously, however, everything is being directed towards harmonically balanced beauty in the ultimate purity of shapes. These multi-view works of art do attract attention and tend to become the centers of gravity wherever they are installed.
The newer series of the artist´s works have seen a certain relaxation of the views. Their contours take, more often than not, the form of a motionlessly closed rounded shapes. The tranquility is illusive, though. The entire dynamics of expression is focused in openings penetrating the glass sculpture like mystical passageways into an unknown space with undreamt-of dimensions and processes. Wormholes drawing in everything that is available into the parallel universe, as well as enigmatic gateways to the inner microcosm of the human mind and imagination.
The latest of Beránek´s glass sculptures find inspiration in the unfathomable dark void of the oceans which – in all their unrecognized nature – are as mysterious as the space around us. Denizens of spectral beauty of creatures from different worlds emerge from them attracting our attention while making us feel some sort of danger. Elegant and also deadly poisonous shells, predatory squids, fish with the wonderfully poetical name of Mola Mola. The author transforms these creatures into sculptures featuring a graceful play of shapes, dark masses and thinned edges that shine with pervading light.
Vlastimil Beránek´s glass sculptures, in their extreme form, at times, test the possibilites of the technology to the limit. In them, the chromatic and luminous magic of glass has been impressively utilized with very sophisticated inconspicuousness. The works of art possess the faculty of radiating dimmed inner light as well as darkening like a mute mysterious omen. It is, nonetheless, clear the compelling effects of glass material are not an essential prerequisite for the author´s sculptures to impress. They are a possibility. Due to their compelling aesthetics, the works of art are provocatively attractive in a similar manner in other sculptural materials such as wood, stone or metal.
With this distinctive style of his, Vlastimil Beránek ranks among the outstanding personalities of contemporary sculpture and studio glass creation.
Ivo Křen
Curator of the Glass Collection / East Bohemian Museum / Pardubice
January 2017